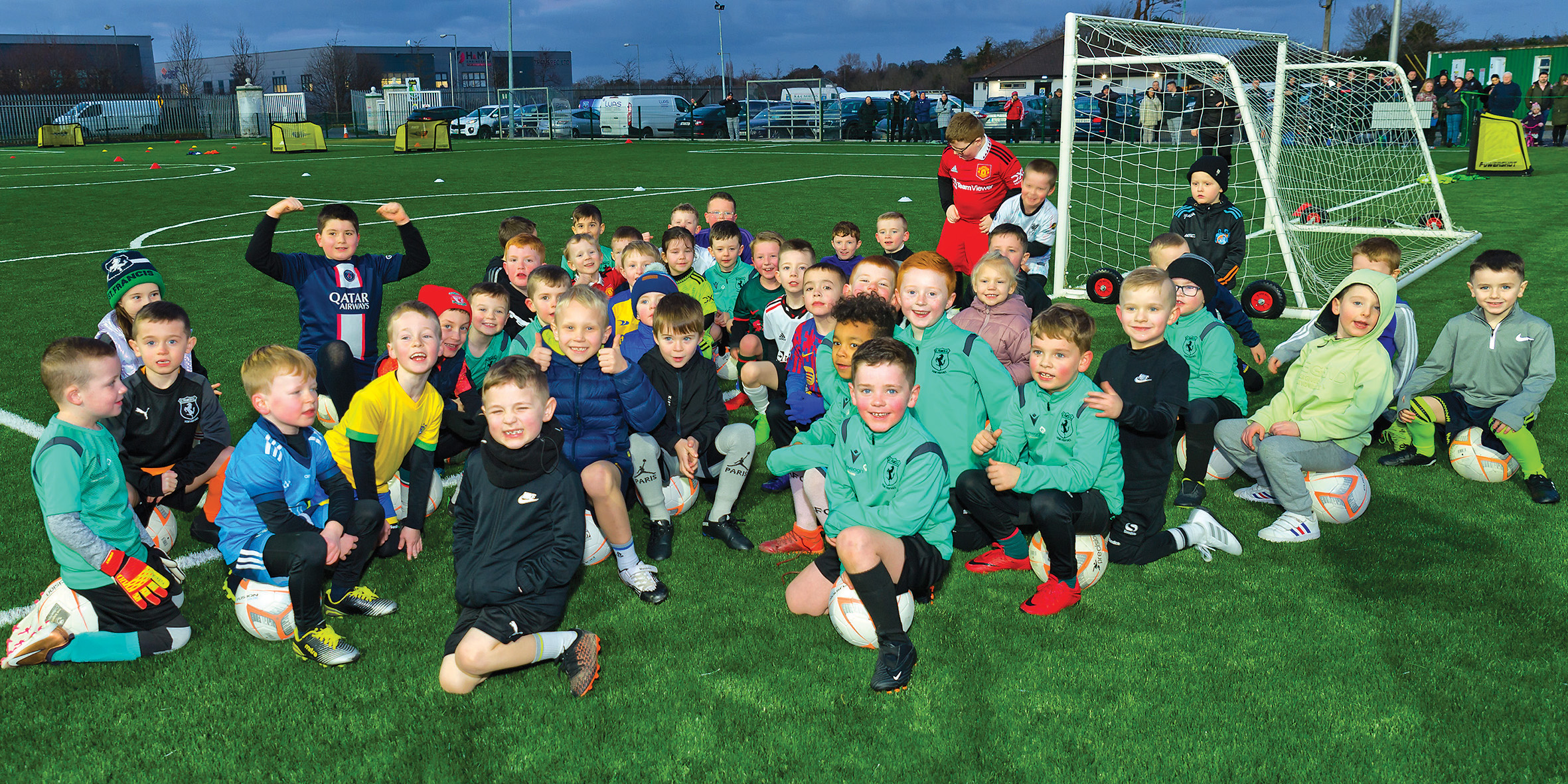 New SS Astro Official Opening
On February 24th, We celebrated the opening of our brand new state-of-the-art 3G Astro pitch designed for small sided teams. The occasion marked another significant milestone for St Francis Football Club, as we work tirelessly to provide our members with the best facilities and training programmes possible. 
We were delighted to have in attendance our main academy sponsor Glenveagh Homes and our local TD Emer Higgins to officially open the pitch. Both have been great supporters of ours over the last few years, along with many others sponsors and supporters. We would like to take this opportunity to thank Glenveagh Homes, Emer Higgins and all our sponsors for their continued support. Along with the 3G Astro pitch installation we have also just completed the upgrade of our floodlights to cover all our 3G astro pitches whilst making our club more sustainable and energy efficient. 
The decision to upgrade our facilities was made after careful consideration of the club's needs for better facilities for its players and the desire to serve, grow and expand in the locality. With the new pitch and floodlight upgrades, the club can now extend our training sessions and play games regardless of weather conditions, leading to an increase in player participation. 
All this was possible through the Sports Capital Programme which has been a foundation to our developments and the continued support of South Dublin County Council.   
St Francis FC is looking to the future and more developments are in planning to continue to deliver for our members and for our area. 
🟢⚪VVV🟢⚪